Europe Forecast: Rain in Italy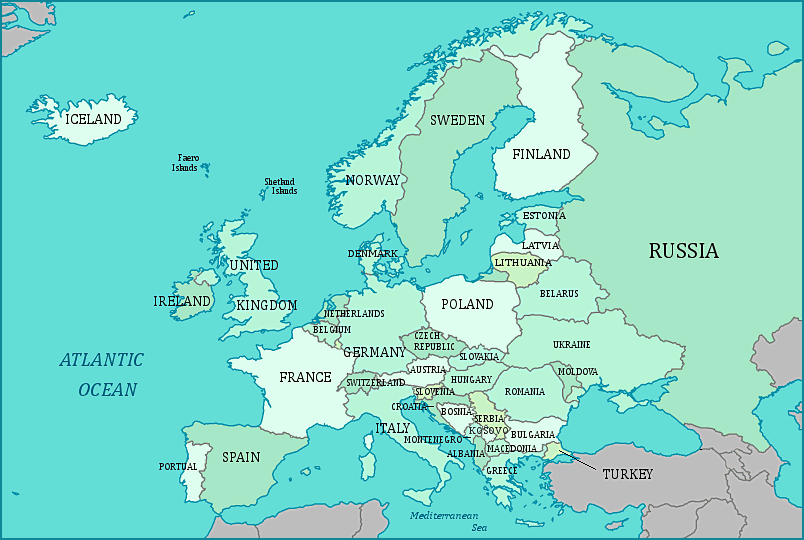 Simon Cook, Managing Partner, DFJ Esprit And this is why its important to note the news about Simon Cook, Managing Partner, DFJ Esprit and his new role on the board of DFJ Global Network,one of Silicon Valleys leading investment firms whichbacked such winners as Hotmail, Skype, Box, Twitter and Elon Musks Tesla Motors Tesla Motors . The DFJ Global Network, is a self-governed federation of 14 independent venture funds operating on four continents that cooperate on investment diligence and co-investing. The DFJ Global Network, which includes DFJ and DFJ Esprit, Since 1990, the DFJ Global Network has had $7B committed to their funds throughout the world. Mr. Cooks appointment is notable on several accounts. First, its a show of continuing interest in the European start-up scene from a major US investment fund. Second, even though Mr. Cook will remain in the UK, hell become the eyes and ears of the UK / European tech scene and this gives startups based in Europe a direct line to senior investors in Silicon Valley. What many European entrepreneurs want is a fund that can provide a stepping stone to USA or beyond, says Cook. Were committed to that at DFJ Esprit but there are only a few funds in Europe that have the experience, track record, scale and international links to do this. Alan Revah, Managing Partner, Internet Ventures , agrees with DFJ Esprits focus on the US / Europe link and says this stepping stone hasbecome the single most important differentiator between VC funds. Few European investors are truly capable of helping with fundraising, business development or key hires in the US. Too few have work experience at technology companies in the US or the drive to build an active network there, adds Revah. We took FreshPlanet to the US right at the seed level with proceeds of the initial round coming from both France and the US.
Insight: As Ukraine looks west to Europe, Russia's shadow looms
But Tymoshenko is a much more intractable problem with no clear solution. Germany has said it wants the former prime minister, who is receiving treatment for back problems while under guard in hospital, released or at least allowed to travel abroad for treatment before it can back the association agreement. That position is broadly supported by Britain, France, the Netherlands and the Nordic countries, while several east European member states are more flexible on what the terms of any deal on Tymoshenko should be. For Ukrainian President Viktor Yanukovich it is a deeply emotive issue. There is an ingrained animosity between him and his former political rival and a fear, analysts say, of retaliation by her against him if she is set free. What's more, Ukraine says it is not possible to release Tymoshenko unconditionally as it would violate the law, an argument officials in Brussels acknowledge has some truth. The hope was an agreement could be reached by October 21, when EU foreign ministers hold a regular monthly meeting. But EU officials are not convinced the date will hold. They are also not sure a deal can be clinched by the meeting after that on November 18 – just 10 days before the eastern partnership summit. "If you ask me, I think this will go right down to the wire, or at least very close to it," said a senior EU official directly involved in the negotiations. Asked if Tymoshenko might still be in custody in Ukraine on November 29, when Kiev should be signing the association agreement, two EU officials involved in trying to resolve the dispute acknowledged that might be the case. "But she may not still be there in early December," one of them said, hinting at the possibility of a compromise that involves her leaving the country soon after the summit. REPERCUSSIONS Both Ukraine and the EU appear determined to seize the moment and sign the agreement, no matter what the reservations.
October 06, 2013; 8:08 AM More than 6 inches of rain has led to flooding problems in Louisville. October 06, 2013; 8:00 AM Record setting snowfall in South Dakota has closed portions of I-90 and other roads. October 06, 2013; 7:53 AM A few severe storms could developacross Ohio on Sunday. October 06, 2013; 7:48 AM Karen continues to be a weak disorganized system in the Gulf of Mexico. October 06, 2013; 6:00 AM Karen remains weak and disorganized and its remnants will be pushed toward the Florida Panhandle. Why Less Dense? October 06, 2013; 5:00 AM It may be counterintuitive, but warm, moisture-laden air is less dense than cool dry air. Why is this? Curiosity On The Road! October 06, 2013; 5:00 AM Curiosity is taking a long trip to its next location. Learn more about the cameras that help guide her.