Motors.co.uk Launch UK 'Most Deserving Student Award'
The man was seen carrying a child matching McCann's description on the night she vanished in 2007 around the resort town of Praia da Luz in Portugal. Police hope for new leads in McCann case New evidence in McCann case The man is described as white, between 20 and 40 years old, with short brown hair and a medium build. He was seen carrying a blond child, who might have been in pajamas and who was estimated to be 3 to 4 years old, around the time Madeleine disappeared, police had said. The sketches are based on descriptions from separate witnesses, investigators said. Since the program aired, British police said they have received more than 300 phoned tips and 170 e-mailed ones. "We will now take the time to follow up these lines of enquiry," Redwood said. Police target 38 'people of interest' in Madeleine McCann's '07 disappearance The latest revelation is critical in reconstructing what exactly happened more than six years ago on the night of May 3, 2007,when McCann disappeared from her family's villa while her parents dined at a nearby restaurant. The girl was just days shy of her fourth birthday. Computer-generated sketch Computer-generated sketch Computer-generated sketch Neither her parents nor the detectives investigating her case have given up on one day finding the little girl from Leicestershire, England. "There may be an entirely innocent explanation of this man, but we need to establish who he is to assist with our inquiries," Redwood said earlier. Additionally, investigators believe they have a better understanding of when Madeleine may have been abducted, Redwood added. "The timeline we have now established has given new significance to sightings and movements of people in and around Praia da Luz at the time of Madeleine's disappearance." John Walsh: Madeleine McCann could be alive Police announced in July that they have identified 38 "people of interest" in connection with the case. Twelve of them are UK nationals who police say they think were in Portugal at the time the girl went missing. All the others are European nationals.
Huawei plans $200m UK research centre
Nominations for the Most Deserving award opened Monday 30th September, and award organisers are now actively encouraging the nation to visit the campaign website, where they can nominate a student they feel deserves to win this title and drive away in the prize vehicle. Nominations are open to any student aged 17 years and over, attending a UK college or university, and can be nominated whether on a full-time, part-time or distance learning course of any kind. Just 5 nominees will be chosen by Motors.co.uk to go on to face a public vote which will determine the winner of the award, announced during week commencing 4th November of this year. Nominations already consist of students studying at the University of Edinburgh, Birmingham University, Leeds Trinity University, University of Lincoln, Teesside University, Duchy College Cornwall, Bromfords School 6th Form College and many more. The Most Deserving award exists to seek out hard-working and caring individuals who go above and beyond in their day-to-day work and lives, and aims to give to them recognition. The winner will also be rewarded with a car designed to make their life a bit easier. Nominations can be made online here: and can be submitted up until the 18th October 2013. The winner will be decided by a public vote, taking place on 21st October and closing 1st November. Keep checking the website for updates: -ENDS- Notes to Editor: Most Deserving Award: Since the first award in 2011, Motors.co.uk have awarded a Local Hero, Student and a Business with the Most Deserving title. They have given away two cars, one van, and cash donations and prizes worth 6,500. In just 3 years, the awards have received over 350 nominations and close to 10,000 votes with more to come this year. Motors.co.uk: Motors.co.uk launched in January 2007 is owned by Manheim.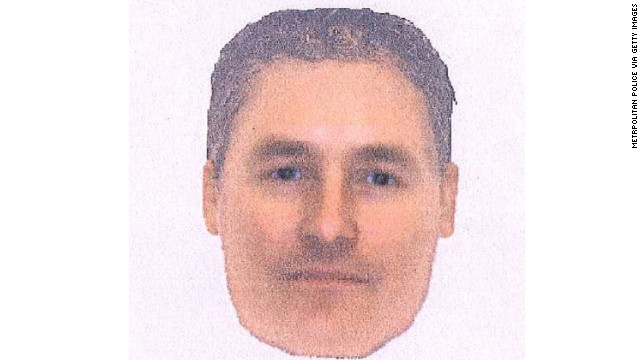 The networking-to-smartphones company currently employs around 80 R&D engineers in its existing office in Ipswich, and will increase that to 300 staff in the UK by 2017. Huawei is now the largest telecommunications equipment maker in the world, employing more than 150,000 people worldwide. It has stepped up its focus on Europe over the US after facing suspicion about its historically strong ties with the Chinese state and military. For example, in October last year in the US, the House Permanent Select Committee on Intelligence published a report which said the risks associated with provisioning Huawei equipment as part of the country's critical infrastructure "could undermine core US national-security interests" claims which are denied by the company. Earlier this year, UK politicians called for an urgent review of checks on networking equipmen t supplied by Chinese telecoms giant Huawei for use in the UK's critical national infrastructure. The UK government also said social gaming company Rekoo will become the first high-profile Chinese tech company to set up in London's Tech City. Rekoo has more than 15 million gamers who play its games daily and 10 million on smartphones, and will initially have 10 staff in its London office. The investment plans were announced during chancellor George Osborne's visit to China to promote UK tech businesses. The government hopes that UK businesses specialising in areas such as smart cities, e-health and education tech will be able to benefit from selling into China's gigantic market. As such, a delegation of UK tech companies has travelled with Osborne, with the aim of introducing UK companies to what it described as the 'gatekeepers' to online Chinese consumers such as Sina Weibo and Tencent or search engine Baidu. Tech execs travelling with the delegation include Mike Lynch of Invoke Capital, Eric van der Kleij, head of Level 39 , and Jon Reynolds, co-founder of Swiftkey.