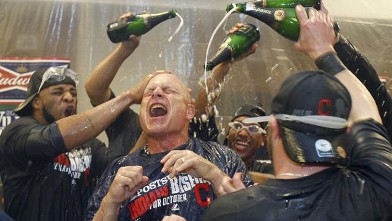 LGBT Characters: – Big Gay Al (voiced by Matt Stone and Trey Parker) – Mr./Mrs. Garrison (voiced by Trey Parker) Patty Bouvier (voiced by Julie Kavner) On 'The Simpsons' "The Simpsons," is as American as apple pie. So when the show's creator, Matt Groening, decided to jump into the gay marriage debate, a lot of speculation surrounded which of his characters would come out of the closet and look to get hitched. That character ended up being Marge's sister, Patty Bouvier. 'Teen Wolf' "Teen Wolf" shows a different kind of gay life in high school, one where the school doesn't just accept its gay students, it fully embraces them. The show features a gay relationship between student athletes Jackson Whittemore and Danny Mahealani. 'Spartacus: Vengeance' What's a little (okay, a lot) of blood and gore without some hot sex scenes to balance all that violence? "Spartacus: Vengeance" not only heats up the screen with straight characters but with a handful of LGBT ones, as well. The show features Agron and Nasir along with Barca and Pietros, all gladiators and slaves whose love affairs add compelling gay story lines. LGBT Characters: – Agron (Daniel Feuerriegel) – Nasir (Pana Hema Taylor) – Barca (Antonio Te Maioha) – Pietros (Eka Darville) 'True Blood' According to GLAAD's 2012-2013 "Where We Are On TV" report, "True Blood" features the most LGBT series regulars on cable television. LGBT Characters: – Lafayette Reynolds (Nelsan Ellis) – Pam De Beaufort (Kristin Bauer) – Tara Thornton (Rutina Wesley) – Jesus Velasquez (Kevin Alejandro) Max Blum (Adam Pally) On 'Happy Endings' Like "Friends," "Happy Endings" is about six 30-something friends navigating life together. Two big differences? The show is set in Chicago and one of the friends is gay.
Scoring a film by the legendary director would help cement Paes' vision for the city: to turn Rio into a cinema hub, the Los Angeles of South America. While Hollywood needn't watch its back just yet, there's no doubt that Brazil's film industry is booming, as the Rio film festival that runs through Oct. 10 puts on display. The country is on track to make 100 feature films this year, up from 30 in 2003, and it's increasingly sought out by foreign productions cashing in on the government's generous subsidies and incentives. New studio complexes are in the works, and cinemas are mushrooming across Brazil to keep pace with ever-growing numbers of movie-goers, many of them new members of the middle class who were pulled out of poverty by a decade of booming economic growth. "The big shift is that now many more people have disposable income," said Adrien Muselet, chief operating officer of RioFilme, the city government's film finance company. "Once you've covered your basic necessities, bought your fridge and your washing machine, what do you want next? Fun. And for many people, that means the movies." The new viewers have helped push Brazil's box office gross from $327 million in 2008 to $737 million last year, according to the trade publication Filme B. That puts Brazil among the top 10 movie consuming countries in the world, said Muselet, and the industry is taking note. With its population of 204 million, this South American giant is increasingly factoring into the major United States studios' strategic calculations. "When you take an American blockbuster and you set it here in Brazil, even for just a couple of scenes, it just explodes in the box office here," said Muselet, pointing to "Breaking Dawn," part of the "Twilight" series of teen vampire movies, which was filmed partially on location in Rio and the coastal colonial city of Paraty. Brazilians flocked to the movie, and the country ended up being the film's second biggest market.
VIDEO: New Hollywood chief promises changes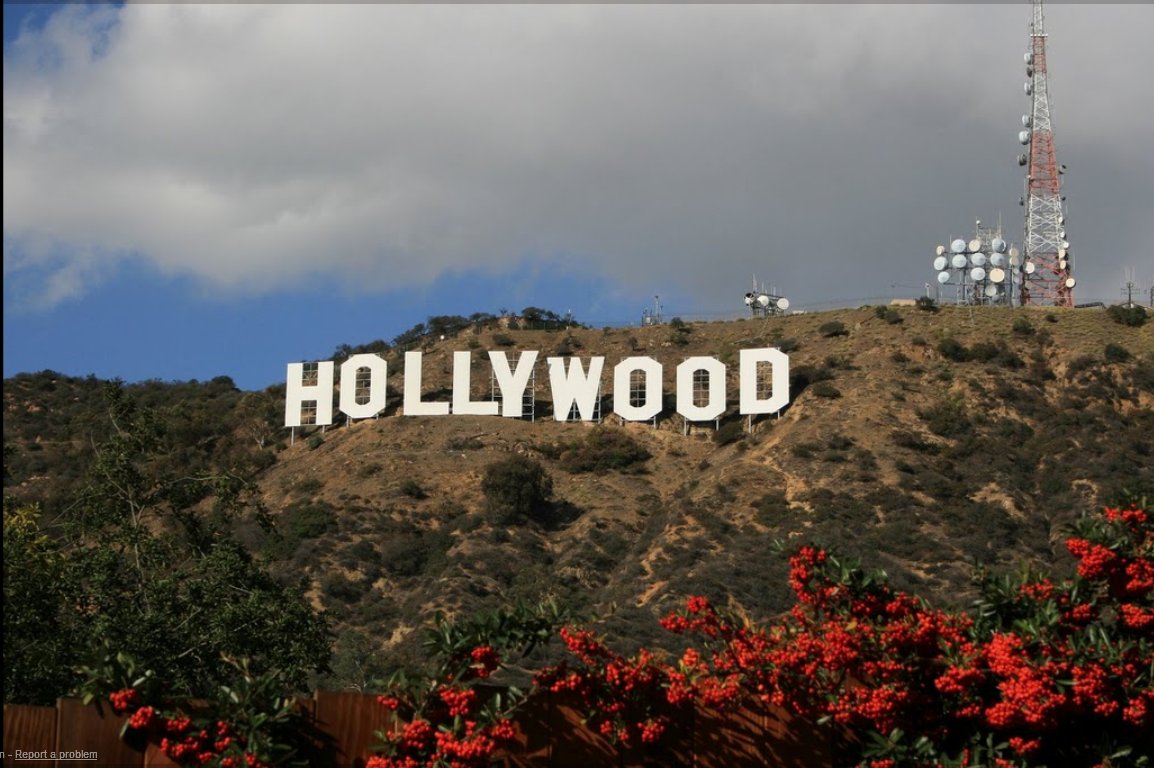 They said they're excited about plans to make it the best police department in the country By Brittany Wallman 6:51 p.m. EDT, September 30, 2013 The new Hollywood police chief and the city manager visited the Sun Sentinel editorial board today. They had a lot to say – mostly plans to clean up the department, elevate standards and crack down on crime by focusing anew on road patrol and traffic stops. Click here to see the video. Among the things Chief Frank Fernandez told us: * Fernandez believes crime can be fought effectively by focusing hard on traffic. He's increasing the percentage of officers doing patrol. * Federal Highway is the spine of crime in Hollywood, sapping resources from police and fire. In the future, drive carefully on this roadway because major traffic patrolling will be under way. * Hollywood ranks in the top five in the state for traffic fatalities. * Burglaries are the top crime in Hollywood – home and auto. * Officers hadn't been trained – beyond the basic requirements – in seven years. * Half the police force has nine years of experience or less. City Manager Cathy Swanson-Rivenbark said her city aims to pay in the mid-range of local departments, but be a great place to work. She's working to improve working conditions in Hollywood, and also to beautify and clean up Hollywood.
'Breaking Bad' Finale Party At Hollywood Forever Cemetery In LA Was A Fitting Tribute To The Show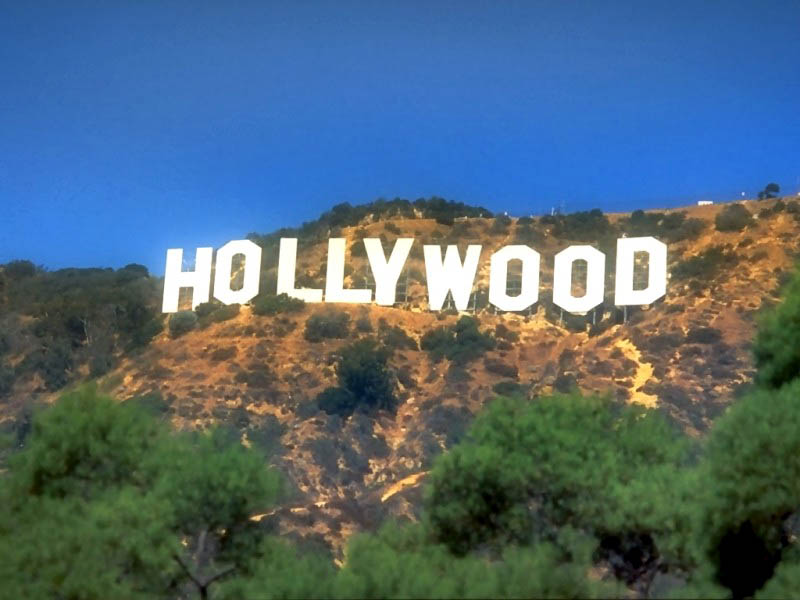 | Brandon Kidd photography Get TV Newsletters: Subscribe Follow: "Breaking Bad" is finished, and even though there's plenty of celebration over Vince Gilligan and Co. sticking the landing , it still feels a little bit like a funeral. It probably doesn't help that I watched the finale at a cemetery. to the end of "Breaking Bad" It was an awesome event for fans — with tickets selling out in under a minute, and even more being given away by Paul, including a day with Paul auctioned off on Omaze — but it was also a wrap party of sorts for the cast, writers and so many crew members who made the trip from Albuquerque. With "Breaking Bad"-themed cocktails by Bushmills and a photo op with an RV, of course, the event kicked off with a screening of the "Breaking Bad" pilot episode before we watched the series finale, under the stars, projected onto the side of a mausoleum, with gravestones scattered all around. If you've seen the episode, you know how fitting that was. (If not, what are you waiting for?) After the finale ended, the cast took to the stage with Jimmy Kimmel to talk about saying goodbye to the hit series and to share a few funny behind-the-scenes stories, including Vince Gilligan's humble confession about one very poignant scene in the finale. The fortunate accident occurred during the scene when Skyler (Anna Gunn) was on the phone with Marie (Betsy Brandt), and the camera panned to reveal Walt standing in her kitchen. Skyler's reflection appeared perfectly in the microwave, but Gilligan confessed that it wasn't intentional. When the editor complimented him on the layers of detail in the shot, Gilligan was shocked to see the cool final effect of something he hadn't realized he'd even captured. It's things like that that make fans love the show even more, but it's also Paul and Cranston's real-life friendship.