Previous Wikimedia Commons Flagged food imports Pathogens in produce: Because fresh produce is likely to be consumed raw and follows complex distribution patterns, disease outbreaks from contaminated imports is likely to be widespread and difficult to contain. As such, fruits and vegetables from a number of countries are on red alert. Recent Slide Shows Lindsay Abrams is an assistant editor at Salon, focusing on all things sustainability. Follow her on Twitter @readingirl, email labrams@salon.com. More Lindsay Abrams. more victoriaKh/Shutterstock Flagged food imports Lead in candy: The FDA has had imported candy on red alert since 1994, when a contaminated treat entered the country via Mexico. While lead in packaging hasn't occurred recently, they still see cases of lead coming from unwashed chili peppers used as an ingredient. Previous Alexander Raths/Shutterstock Flagged food imports Unapproved drugs in seafood: A number of international aquaculture operations on are alert for using unapproved drugs in that could make seafood unsafe for consumers. Previous Wikimedia Commons Flagged food imports Mad cow disease risk in supplements: The USDA's prohibition on imports of meat from countries with a history ofbovine spongiform encephalopathy, also known as mad cow disease, doesn't apply to dietary supplements , prompting the FDA to closely monitor shipments for the disease which, as it notes, is "extremely resistant to activation by normal disinfection or sterilization procedure." Previous Wikimedia Commons Flagged food imports Cocaine in tea: The FDA's been on alert ever since 1986, whenthe DEA cracked down on herbal tea made from "decocainized coca leaves" sent to Hawaii, Georgia, Chicago and various East Coast locations. Previous Wikimedia Commons Flagged food imports Melamine in milk: Milk products from China have been flagged since the 2008 infant formula scandal , in which thousands of babies were sickened, and several died, after consuming contaminated formula. The problem of melamine, according to the FDA, is a recurring one — inspection officials are also on the lookout for anything containing milk as an ingredient, including yogurt, frozen desserts, biscuits, cakes and cookies, taffy-like soft candy products, chocolates and beverages. Previous esbobeldijk/Shutterstock Flagged food imports Metals in fruit juice: Heavy lead and arsenic contamination has been found in fruit juice concentrates from Argentina and China.
(Sarah L. Voisin/The Washington Post) – Gerri Magruder, executive director of Helping Hands Ministry at the First Baptist Church of Capitol Heights, is pictured at the Capitol Area Food Bank. We try to shop very close to the distribution day so the perishables would not spoil, said Nwaneri, who hands out food on the first Saturday of every month. The Maryland pastor is part of a network of more than 500partner agencies that distribute 45 million pounds of food to more than 500,000 people across the Washington area each year. And although the distribution includes bread, cereal and canned goods, there is increasing focus among church food banks to supply fresh vegetables and meat for the good health of those in need. Fresh food thats the key to lowering high blood pressure and diabetes, said Jeri Bailey, director of the food pantry at the Dupont Park Seventh-Day Adventist Church, who was at the food bank the same day as Nwaneri. We prepare bags for 130families a week that includes a meat, fresh greens, canned goods and other items, Bailey said. But the distribution of fresh food means extra attention must be paid to ensuring that the donated perishables dont spoil. Nearly 36 million tons of food were wasted nationally in 2011, said Nancy Roman, president of the Capital Area Food Bank. Roman recently helped organize a summit in Alexandria to address how local churches and organizations can reduce food spoilage. Participants included Ben Simon, founder of the Food Recovery Network at the University of Maryland; Elise H. Golan, director for sustainable development at the Department of Agriculture; Tom ODonnell, an environmental scientist for the Environmental Protection Agency; and Meghan Stasz, director of sustainability for the Grocery Manufacturers Association, which represents such major brands as Kraft, General Mills and Nestle. Food waste is getting some attention from federal agencies, but [the summit] really connected it to people serving in the communities to begin a conversation that is needed in our region, Roman said in an interview.
Check. Thoroughly inspect every square inch of produce? On it. Wrangle an 11-month-old? Done. Read every nutrition facts panel and ingredient list? No problem! You see, once you become familiar with the food label, shopping for healthy fuel really isn't as time-consuming as you might think. This article will help you decode the label in order to determine which foods should come home with you and which should stay on the grocer's shelves. Here's how to read the nutrition facts panel and the food label. How to Read a Food Label Start at the top The first place to start when you look at the nutrition facts panel is the serving size and the number of servings in the container. In general, serving sizes are standardized in order to make it easier to compare similar foods; they are provided in familiar units, such as cups or pieces, followed by the metric amount, e.g., the number of grams. Be aware that the portion size suggested on the label may not coincide with the recommended serving size on health organization sites such as the USDA's MyPyramid site. Overall, as you move down the nutrition facts panel, you'll notice that the nutrients toward the top are ones to limit (such as total fat, saturated fat, cholesterol, etc.), and the nutrients towards the bottom (fiber, various vitamins) are the nutrients to focus on for better health.
Too Much Food on Instagram Hurts Your Taste Buds
However, if high crime, risk of terror attacks, and political riots are not stopping you from craving new, thrilling, food adventures, continue browsing through our countdown of the 15 Most Dangerous Food Destinations in the slideshow. 1Syria With an ongoing civil war, violence, and threat of terror attacks and bombings, visiting Syria is highly dangerous, and should be avoided. But despite the current unrest, Syria is still famed for its culture and cuisine, and in 2007 the capital Aleppo was awarded with a cultural gastronomy prize by the International Academy of Gastronomy in Paris. The regional cuisine blends Mediterranean and Middle Eastern flavors, and includes many varieties of kebab Halabi, or spiced kebab, traditional mezze dishes such as hummus and baba ghanoush, and za'atar, a dried herb and spice mixture, often eaten by dipping it with bread in olive oil. According to Khaled Yacoub Oweis, writing for Reuters, the best place to enjoy za'atar is restaurant Qubrusi in Aleppo, which "is a favorite among locals." Another restaurant well worth a visit is Beit Sissi, rated as "Aleppos finest" by Lonely Planet. Located in a restored house from the 17th century, the restaurant servers French and Syrian cuisine, including items such as sujuk, spicy pork sausage rolled in bread, and ratatouille. 2Yemen Reuters You should really not be in Yemen, even on a visit. The U.S State Department is clear with the message, as terrorist activities and civil unrest have pushed the security threat level to "extremely high." But for daredevils, Yemen can also provide plenty of unique food experiences, distinct from the more commonly known Middle Eastern flavors. Simple stews and breads might not sound intriguing, but spices such as ginger, cardamom, and aniseed give Yemeni food a unique aromatic touch. Each region has a slightly different version of the national dish, saltah, a meat stew with chiles, tomatoes, garlic, and herbs, and usually mixed with potatoes, scrambled eggs, or even rice. Chicken, goat, and fish are other typical proteins, and dairy products, such as butter and cheese, are rarely used. The capital Sanaa is home to several restaurants, from high-end to budget eats. Freelance journalist Adam Baron, based in Sanaa, recommends Matam Taiz for the peculiar Yemeni specialty aseed a doughy dumpling of fish meal, covered in gravy. 3Cote DIvoire Peeter Viisimaa/iStock Cote DIvoire is yet another country stricken by civil war and political unrest, and its capital, Abidjan, is recognized as the third most dangerous city in the world. Street crime, robbery, and car-jackings are common here. But when it comes to finding a taste of traditional local cuisine, the country has plenty to offer. Good places to sample the food are maquis, outdoor markets unique to Cote d'Ivoire.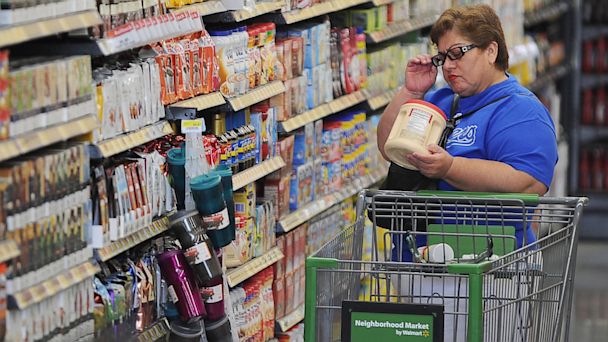 Before you post another Instagram picture of your awesome entree, consider what you're doing to your friends' taste buds. You may be wearing them out, even if they never take a bite of the thing. That's according to a study from Brigham Young University's School of Management that's been doing the rounds Monday. The study took 232 students and asked them to rate pictures of food by how tasty they looked. Half were given pictures of sweet treats, the others looked at salty snaps: a whopping 60 Instagrams' worth of each. See also: 8 Signs You've Overfiltered Your Instagram Photos At the end of the experiment, the participants were given peanuts (the snack, not the metaphorical poor payment). The ones who had been looking at salty snacks, across the board, reported enjoying the peanuts less. This fits with established theories on satiation. "Youre becoming tired of that taste without even eating the food, said professor Ryan Elder, who co-authored the study. Its sensory boredom. Youve kind of moved on. You dont want that taste experience anymore. "Even I felt a little sick to my stomach during the study after looking at all the sweet pictures we had," added co-author Jeff Larsen. He suggests that you might actually turn this study to your advantage by looking at dozens of pictures a day of chocolate cake if you have a weakness for it, for example. The study's authors caution that you really have to look at a large amount of pictures of a certain food before you get turned off by it.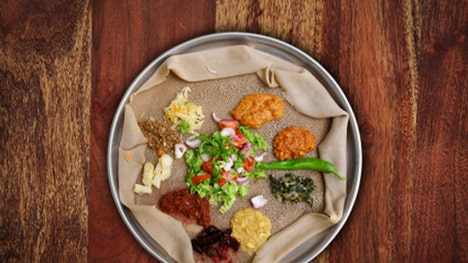 Those opposed to labeling say it will falsely mislead consumers into thinking that products that contain genetically engineered ingredients are "somehow different, unsafe or unhealthy," said Brian Kennedy of the Grocery Manufacturers Association, a food industry group based in Washington, D.C. "I-522 is a complex, costly and misleading initiative that will raise grocery costs for Washington state consumers at a time when few can afford it," he said. Genetically engineered crops have a gene from another plant inserted into them to give them some ability they didn't have before. There are two common genetic modifications. One is for herbicide tolerance: Plants are given a gene that protects them from harm when a farmer sprays them with herbicides to kill weeds. The other is a gene from a soil bacteria called Bacillus thuringiensis that allows plants to produce their own insecticide. In the United States a huge proportion of commodity crops are genetically engineered: 97% of the nation's sugar beets, 93% of the soybeans, 90% of the cotton and 90% of the feed corn, according to the 2013 figures from the U.S. Department of Agriculture. About 60% of the papaya grown in the United States, all in Hawaii, has been genetically engineered to allow it to withstand the ringspot virus, which virtually wiped out papaya production in the islands in the 1980s, according to International Service for the Acquisition of Agri-biotech Applications. Very small amounts of genetically engineered zucchini, yellow squash and sweet corn are also sold in the United States. Connecticut passed GMO labeling legislation in June, but it doesn't go into effect until four other New England states pass labeling laws.
Ramen noodles again? For millions on U.S. food stamps, 'This is not the way I envisioned my life'
Warricks friends dont know theyre griping about her. The 37-year-old married mom in Medford, Ore., has received food-stamp assistance of some sort for 18 years. They were real paper stamps back then, Warrick notes and she says those comments hurt. These people my friends who post these have no idea we receive government help every month, and I've been too ashamed to tell them, Warrick writes in a first-person account published on Yahoo News this week . It makes me so angry they lump us all together. Yes, there are those taking advantage of benefits, but not everybody does. Some of us really do need the help until we get on our feet. That may happen soon. The Warricks financial life is on the mend, so their current $340 in benefits will be reduced to $323 next month. And thats a good thing, she says. I'm really excited we are on our way to self-sufficiency, Warrick says. I've taken the class offered by the Job Council about those who become dependent on food stamps, and I've learned ways to help us feel OK about spending cash on food.